If you have gotten a workplace spinal cord injury, you are entitled to compensation. Spinal cord injuries change your life forever and can be terrible for you. Nearly 1.3 million people in the U.S. live with a spinal cord injury (SCI), and about 17% of them get entirely paralyzed. You should know that if employer is to blame for your SCI, you may be able to get money for things like medical bills, physical therapy, and lost wages.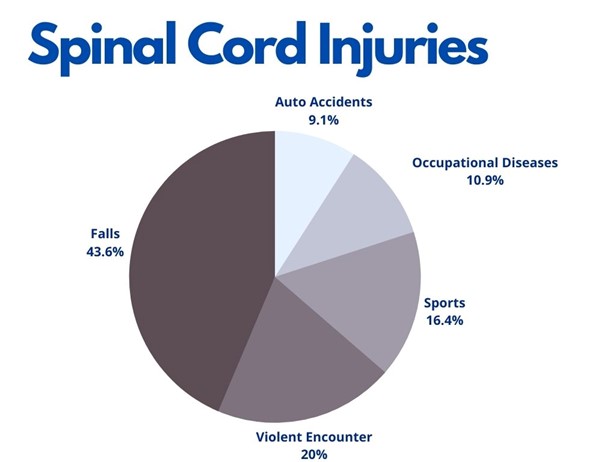 If your application or claim is incomplete or incorrect, your Spine Injury claim could get turned down.
No one wants to hurt their spine, but if they do and go to their insurance company to file a claim, they may find that their claim gets denied. It can be frustrating for the hurt person because their medical bills keep adding up, and they can't get care. If someone has broken their spinal cord, they may want to talk to a lawyer about how to file their claim and get the benefits they deserve.
Here are a few tips that can help you win your Spinal Cord Injury Claim:
1) Always talk to a Workers' Comp or Spine Injury Lawyer
Accidents happen no matter how careful you are. And accidents that hurt your back can be exceedingly terrible. If this has happened to you and you don't want to go through the process alone, you should learn more about the claim process and your options.
The first thing you should do is call a spine injury lawyer who deals with these claims all the time. They will help you get through the complicated legal system and make sure you get the most money for your injury.
2) Make sure that your medical records are correct and complete.
For a spine injury to get the most money in a settlement, the medical records must be available. All documents should be with the doctor who cared for the injury. If they don't have all of them, they can ask the doctors who treated the damage before sending them.
The doctor will need to look over these records and write a report. This report will get sent along with the legal claim, and it will help figure out how much money you should get as compensation.
Getting medical records for claims about back injuries is a particular and time-consuming process. It sometimes takes a lot of work. Your lawyer for a spinal cord injury can help you.
3) If you can, take someone with you to your appointment with the doctor.
You might think that this is too much, but it's not. If you're going to spend an hour or two in the waiting room, why not bring someone who cares about you and wants the best?
It will help you pass the time faster, but science shows that interaction between a patient and a companion can make your pain a lot less. Your friend or family member can also help you talk to your doctor and ensure all your needs get met. Also, write down what your doctor tells you and ask if there are other ways to treat your condition.
4) Get a copy of the law for your state and carefully read it.
If you hurt your spine, you should look up the law covering your injury. You should carefully read the law. Our blog is a great place to get help if you get hurt at work.
5) Fill out your claim form as soon as possible after getting hurt.
It can be hard to remember everything that happened when you file a Workers' Compensation claim for a spine injury. The claim form needs to get filled out as soon as possible.
For example, if you are filling out the form in the hospital, the staff may not be around to answer your questions. You might also forget essential facts that can back up your claim. Also, it can take weeks for your claim to be processed and approved.
Before filling out the form, you should gather your documents and information. If you hurt your back or spine, it can sometimes be hard to find help. If you work with our legal team at Gaylord and Nantais Attorneys, we will help you get the right money for your pain and suffering.
For free evaluations, please call us at (562) 561-2669 / (213) 732-3436 / (805) 800-8799. We hope to hear from you soon!