Long Beach Social Security Disability Lawyers
The goal of the Law Office of Gaylord & Nantais is to help disabled people in California get the benefits they deserve. If you or a loved one can't work because of a health problem, you may be worried about a number of things: I don't know how I'll be able to take care of myself and my family. Where can I get the help I need with my health? Do I have a chance of getting disability benefits with Long Beach Social Security Disability Lawyers?
Our skilled Long Beach Social Security Disability Lawyers will help you with your worries by giving you good advice and caring attention. When you do business with us, you can be sure that we will fight for the benefits you need and deserve.
When you work with The Law Offices of Gaylord & Nantais, you'll be working with a firm that puts communication with and the satisfaction of clients first. We'll explain each step of the process in a way that's easy to understand. Here's what you can expect after you call us:
You will be put in touch with a member of our expert staff who will ask you a few basic questions about your case and set up an official consultation with you.

During a free consultation, you and our best Long Beach Social Security Disability Lawyers will talk about every detail of your case.

After your consultation, if we can take your case, we will set up a series of meetings to gather papers and proof to back up your claim.

After we send in your application, you will have to wait while the SSA looks over your case.

We will get in touch with you as soon as your claim moves forward, but you can call us with any questions you may have at any time.

We will let you know what the Social Security Administration says about your case as soon as they tell us. If your claim is approved, it could take up to two months for your first check to arrive.
To apply for Social Security disability benefits, you must submit an application in person, by mail, online, or at a local SSA field office. The application is lengthy and includes a series of questions regarding your medical condition, employment history, and financial situation. In addition, medical evidence supporting your claim must be included in the application.
While appealing a disability claim may be a time-consuming and difficult process, having legal assistance enhances your chances of getting your claim granted. We at Disability Advocates Group are committed to assisting you in obtaining critical financial resources.
Social Security Disability Qualification
If you have a disability and can't do the work you did before or can't do other work because of your health, and if your disability has lasted or is expected to last at least a year or cause your death, you may be eligible for SSD benefits.
You may be eligible for SSD benefits if you are blind or deaf, have trouble breathing, have cancer, have chronic heart disease, have severe psoriasis on your hands and feet, are HIV positive, have a problem with your immune system, have a mental illness, have multiple sclerosis, or have another severe medical condition.
Our Long Beach Social Security Disability Lawyers in California can help you find out if you may be eligible for benefits by answering your questions.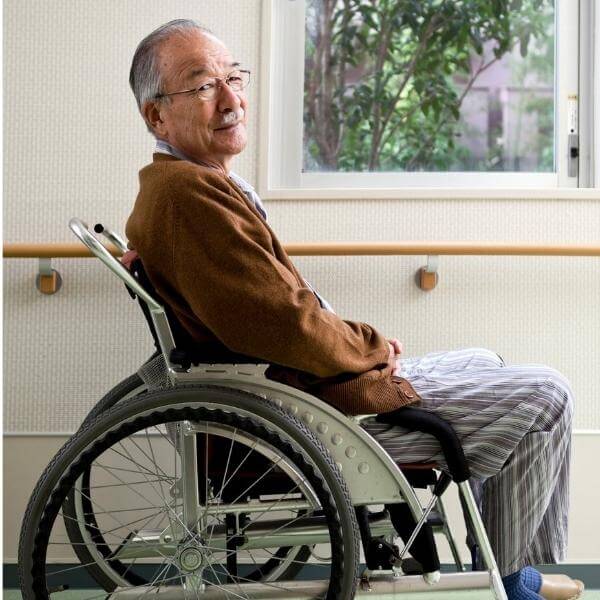 What are the different types of disability benefits?
You must have paid into the Social Security system via income tax deductions to be eligible. You must also have a sufficient number of labor credits. The more job credits you require as you become older, in general. However, regardless of your financial means, you may be eligible for disability compensation under this program.
This program, as the name indicates, offers supplementary income to persons who are handicapped, blind, or over the age of 65. There is no requirement to have paid into the Social Security system, unlike SSDI. You must fulfill the financial conditions in order to get these advantages. These benefits, however, are "means tested," meaning you must have restricted financial resources to qualify.
I had a case with this Law Firm Gaylord & Nantais and I highly recommend them to the world. They handled my case professionally, carefully and expeditiously. If anyone is in need of a workers comp attorney, go with the best Gaylord & Nantais.
Tom Nantais is the best Worker' Comp lawyer is the Business. He goes above and beyond the call of service. 7 years after He won my case . Tom went to Social Security with me and waited for 3 hrs to talk to the agent. His staff has helped me with any and all problems I have had with Dr.'s and med's. If you want the best , Go to Gaylord and Nantais
"Please receive my deepest thanks and appreciation for your efforts on my behalf. The amount received will certainly help toward better hearing aids. Thank you so much for this unexpected blessing!"
"I stopped working around loud noise nearly 20 years ago. Gaylord & Nantais filed a claim for me, and I got $13,000.00 in less than six months. I now have a new top-of-the-line hearing aid and it works great."
I retired from Greyhound as a mechanic, and noticed I had really bad hearing. I was referred to Gaylord and Nantais and they got me a settlement of $45,000.00. I was really surprised and so grateful. I recommend anybody who worked around loud noise and suffers from poor hearing to give Gaylord and Nantais a call.
Get in touch with Social Security Disability Lawyers in Long Beach
Our firm is committed to helping you when you need it most. Our team of skilled litigators never gives in to pressure from insurance companies, and we strive to offer the best standard of care and representation throughout the intricate legal processes involved with Social Security Disability claims.
Because of our thorough legal expertise and dedication to success when we defend clients, Gaylord Nantais, a Social Security Disability Lawyers  has gained the trust of injured workers all around California. In the end, you and your rights continue to be our primary objectives.
For effective and efficient legal representation,
Call the California Social Security Disability Lawyers at Gaylord Nantais if you've been injured at work.
Long Beach Social Security Disability Lawyers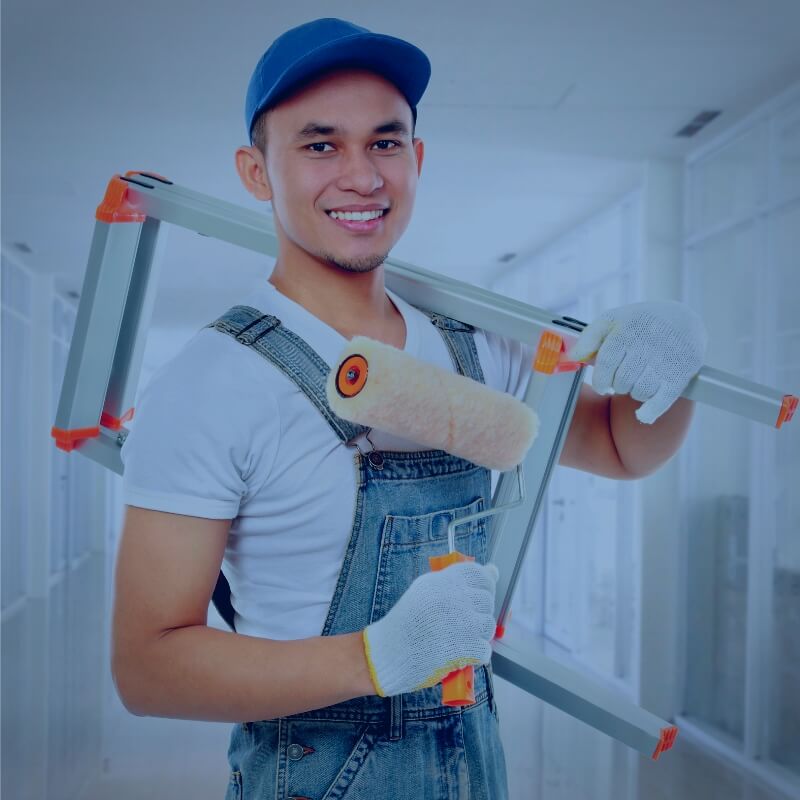 Mr. Nantais was very helpful and professional when I interacted with him regarding a work injury case. I highly recommend him as he operates the case with integrity and a spirit of good faith.
I wanted to take the time and thank Mr. Thomas for handling my workers' compensation case. He always communicated with me and always kept me in the loop on what was going on with my case. Even during the pandemic, he made me feel like my case was important. Thank you, Mr. Thomas, for your time and your hard work.
Enys Dorismond
2023-03-05
The workers' compensation system sucks, but choosing a workers' compensation lawyer with experience and communication skills is key. I got lucky to find Mr. Nantais, who went out of his way to calm me down and my temper. Thanks, Mr. Nantais, you are my guy.
I had the pleasure of working with Mr. Thomas on a claim and was very pleased with the outcome. He was very thorough in explaining everything needed to get the best chance at the desired results. Mr. Thomas showed a tremendous amount of dedication in making sure he provided a great client experience. He didn't talk over my head, and he was patient with my questions. Mr. Thomas is super in touch and highly relatable to the everyday working American. He was a perfect fit for me and my family. We were pleased with the outcome on our injury case.
Mr. Thomas and the team are a really fantastic team. They helped me when all other places turned me down. I recommended them to a co-worker of mine, and they are now helping her. I know that if I have any problems at work, I will definitely call them again.
I'm writing this review to express my gratitude to Mr. Gaylord for doing a superb job and handling my workers' compensation case. So much happened in the process of the last couple of years settling my case I really don't have the energy to type out the entire scenario. Still, I can promise you that Mr. Gaylord is the best workers' compensation lawyer.
I'm so glad I have Mr. Gaylord as my attorney. I have been protected from the start. He fixes any and everything that comes up. Mr. Gaylord is the best, and I strongly suggest you hire him.
Joseph Jn Raymond
2023-03-03
I hurt my right knee at the work site, my employer doesn't support me, and workers' compensation isn't accepted. Thanks to Mr. Thomas for all the help provided to me to resolve the case.
Kervenson Saint Juste
2023-03-03
Mr. Nantais has the ability to see through an issue and determine the proper steps to resolve it. I appreciate the detail and effort that was taken into account. Thank you for all the help and support. Keep up the great work, Mr. Nantais.
I was lucky enough to have Mr. Nantais as my lawyer. I had spoken to several other workers' compensation lawyers before meeting with Mr. Nantais. Unlike the other lawyers, I found Mr. Nantais very easy to talk with right from the start. He understood what had happened to me with my work situation and showed compassion for my plight. What really impressed me was how well Mr. Nantais represented me when dealing with the opposing counsel. He did an excellent job advocating for my needs, and I was very happy with the case's outcome.
We fight for your rights by standing up to those who wrong you. Most importantly, you will see our ability to properly balance these acts while upholding the law with unwavering integrity and honor.
Get A Free
Case Evaluation
Reaching a lawyer is the best approach to getting advice on your unique legal situation. Please feel free to contact (562) 561-2669 or fill out the intake form to book an appointment with an attorney.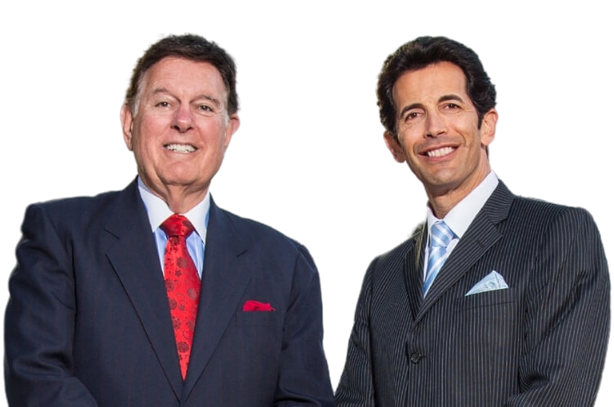 We're here to help; please don't hesitate to reach out. Fill out the form below to get your case evaluated by the highly trusted lawyers Gaylord & Nantais.